Regular price
Sale price
$49.99
Unit price
per
Sale
Sold out
Instant and lasting whitening results

Non-invasive whitening treatment

nHAp added to keep stains away for good
Free Delivery in 1-3 Days

Try 60 Days Risk-Free
Typical color correcting toothpastes only temporarily whiten your teeth. With InstantPurple you get the instant and long-lasting whitening results thanks to the addition of nHAp.
3+ Shades in 7 Days Guarantee

Get up to 3 shades lighter after 7 treatments or your money-back within 60 days of purchase.
What is nHAp

Introducing nano-hydroxyapatite (nHAp), the tooth fairy's secret weapon! This lab-made version of hydroxyapatite, a mineral found in teeth and bones, is making waves in the dental world. Here are some of the fantastic perks of using nHAp for your pearly whites:

1. Natural glow-up: nHAp gently scrubs away stains, giving your teeth a naturally whiter look without harsh chemicals. Perfect for sensitive smiles! ✨

2. Tooth armor: nHAp sneaks into tiny enamel cracks, patching them up and reinforcing your teeth (AKA remineralization). A huge help in preventing cavities and sensitivity! 🦷

3. Bacteria bouncer: Research shows that nHAp can kick nasty oral bacteria to the curb, helping to prevent plaque and gum disease. 👊

4. Friendly & safe: nHAp plays nice with your teeth and body, making it a non-toxic, biocompatible option for long-term use. 🌿
How it Works

1. Apply 2 pumps to a soft bristle toothbrush.

2. Gently brush in a circular motion for 2 minutes.

3. Rinse mouth after use.

What's Included

(1) 30ml Bottle of InstantPurple
Share
View full details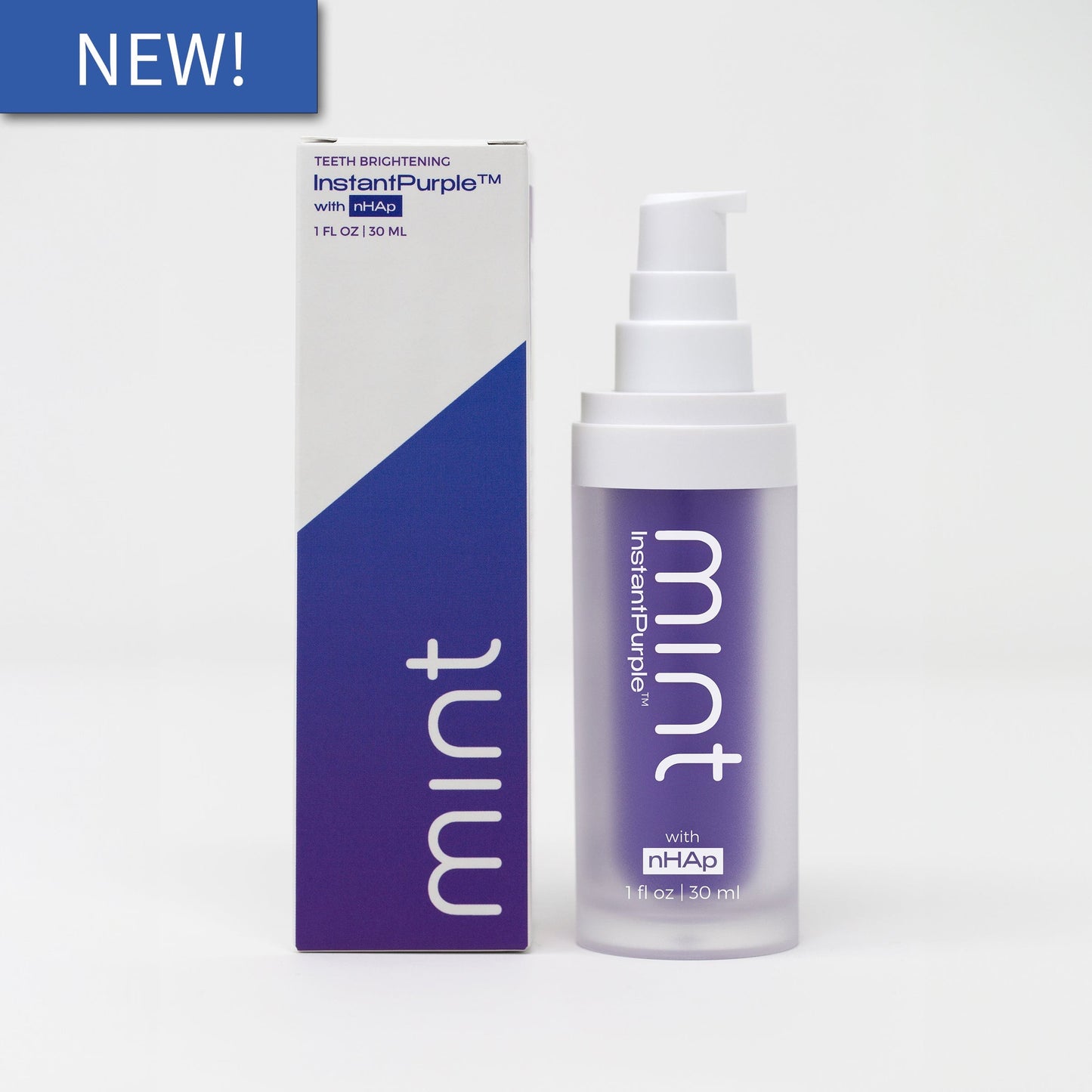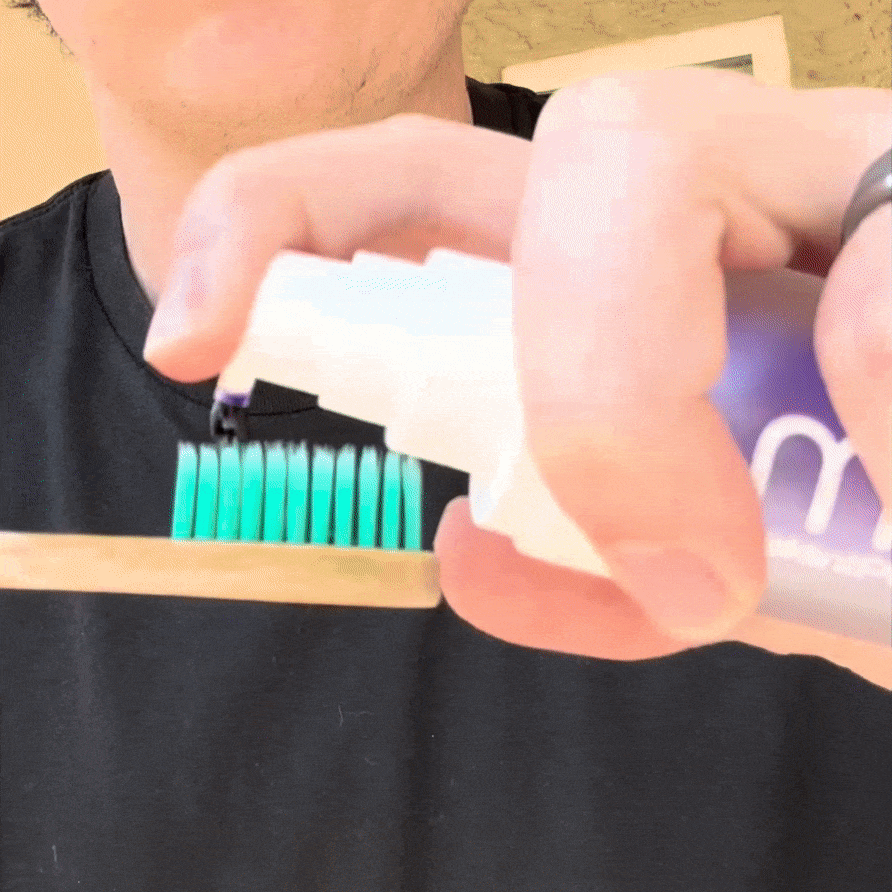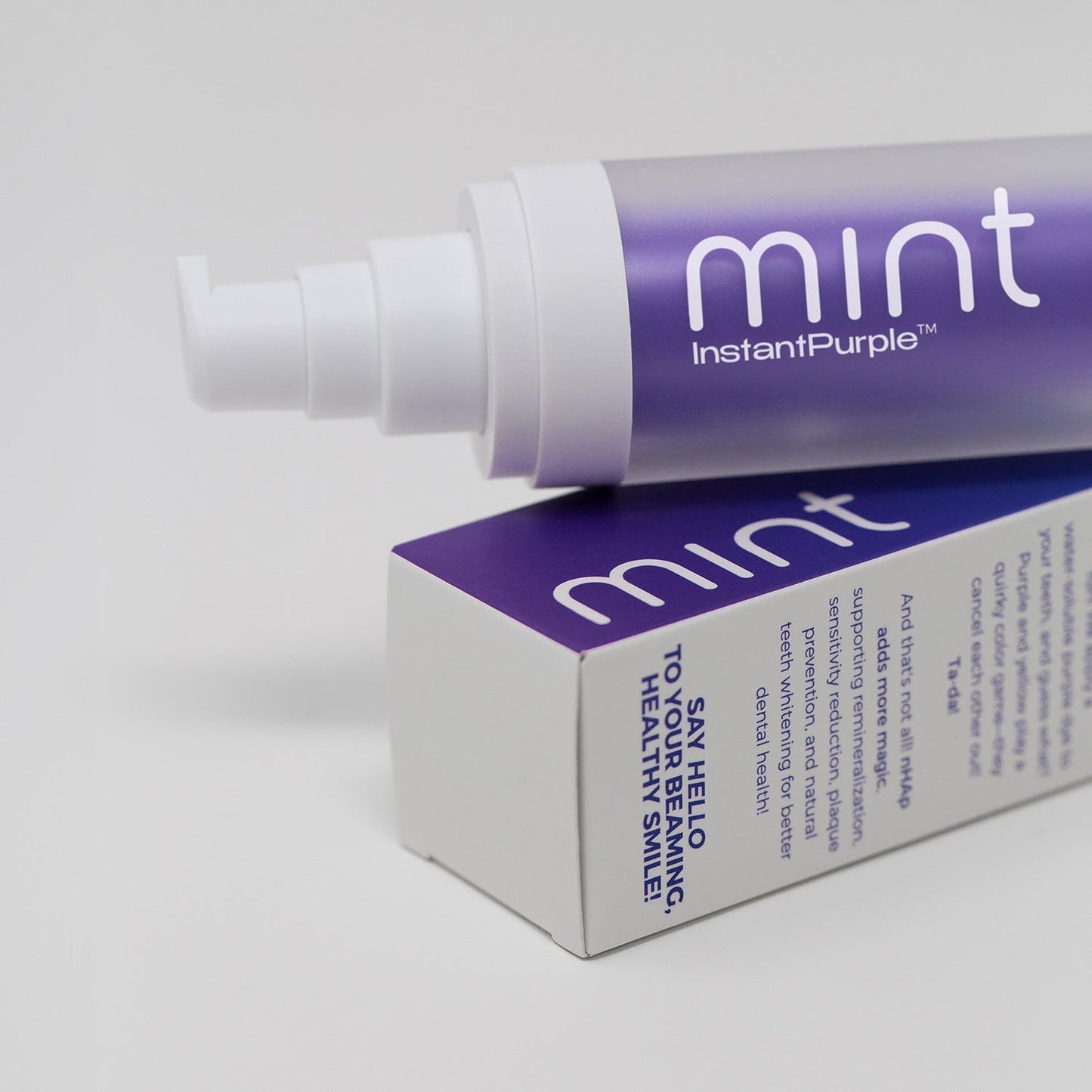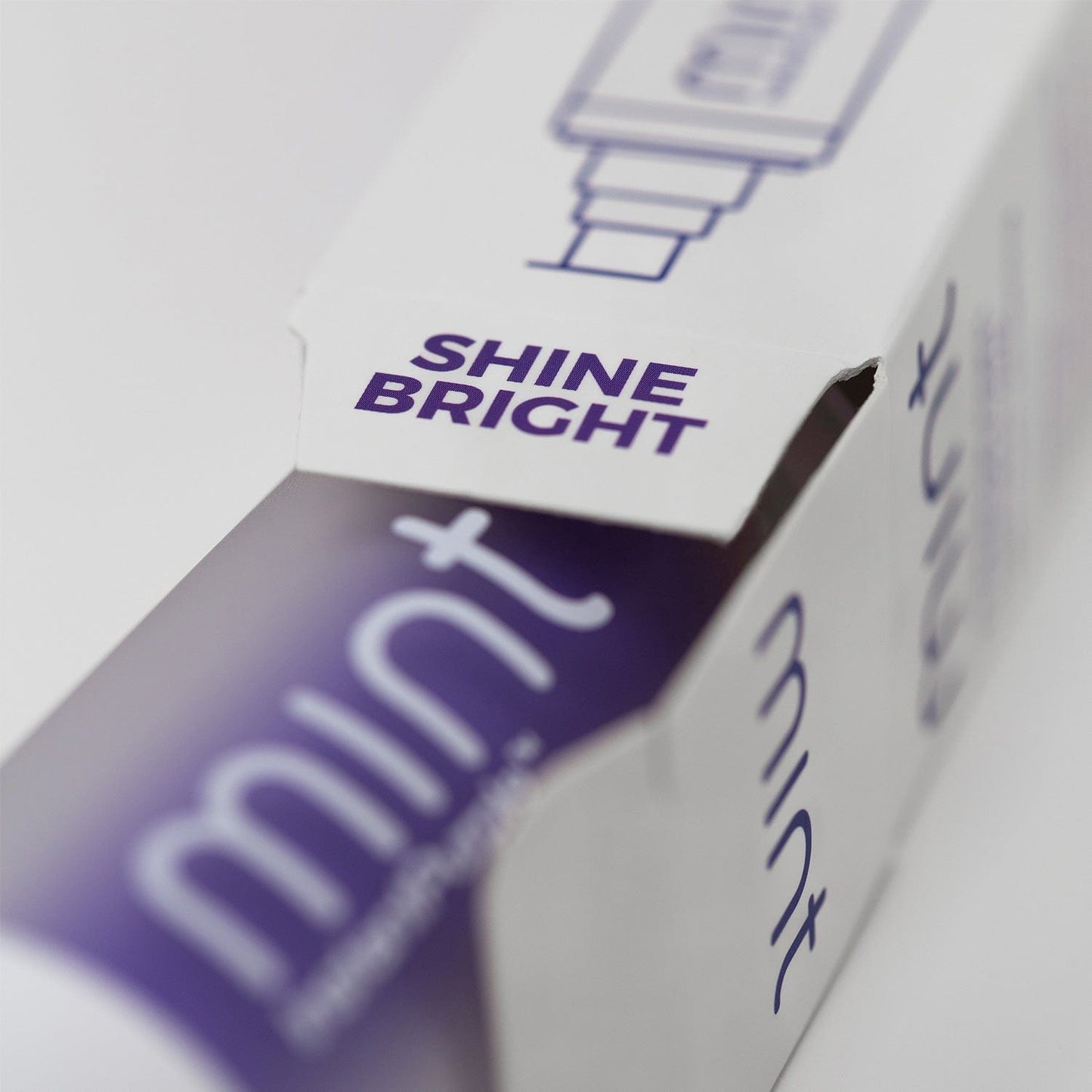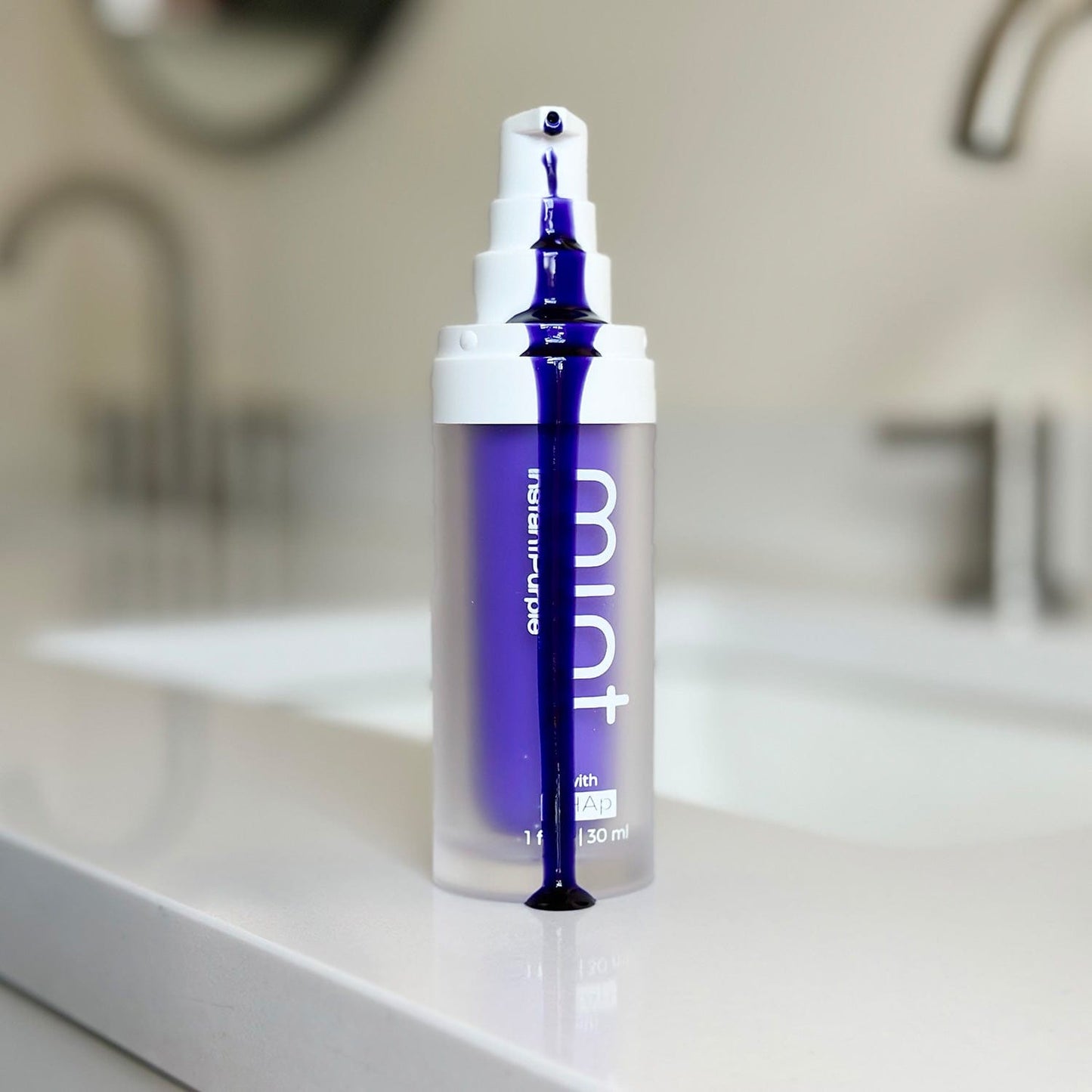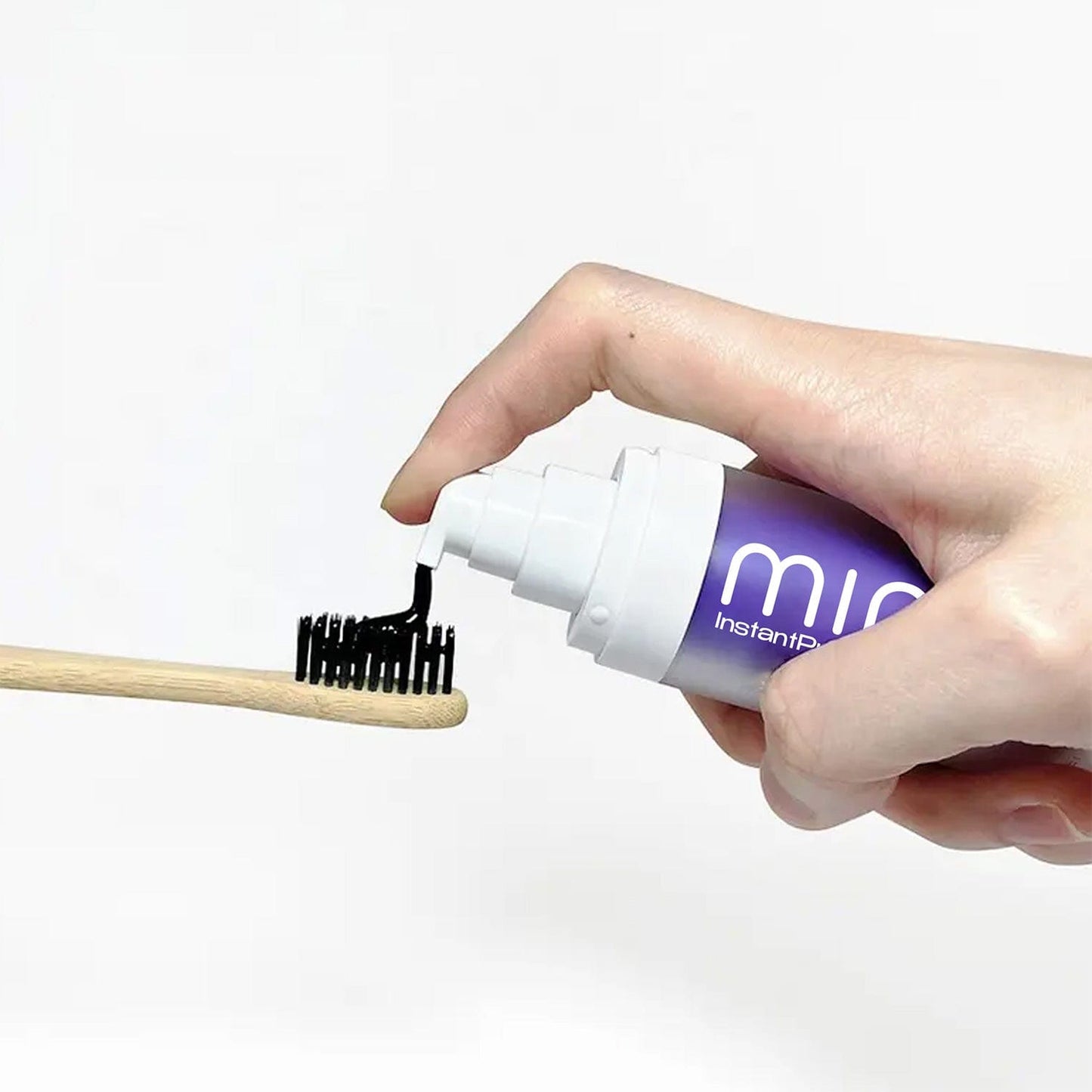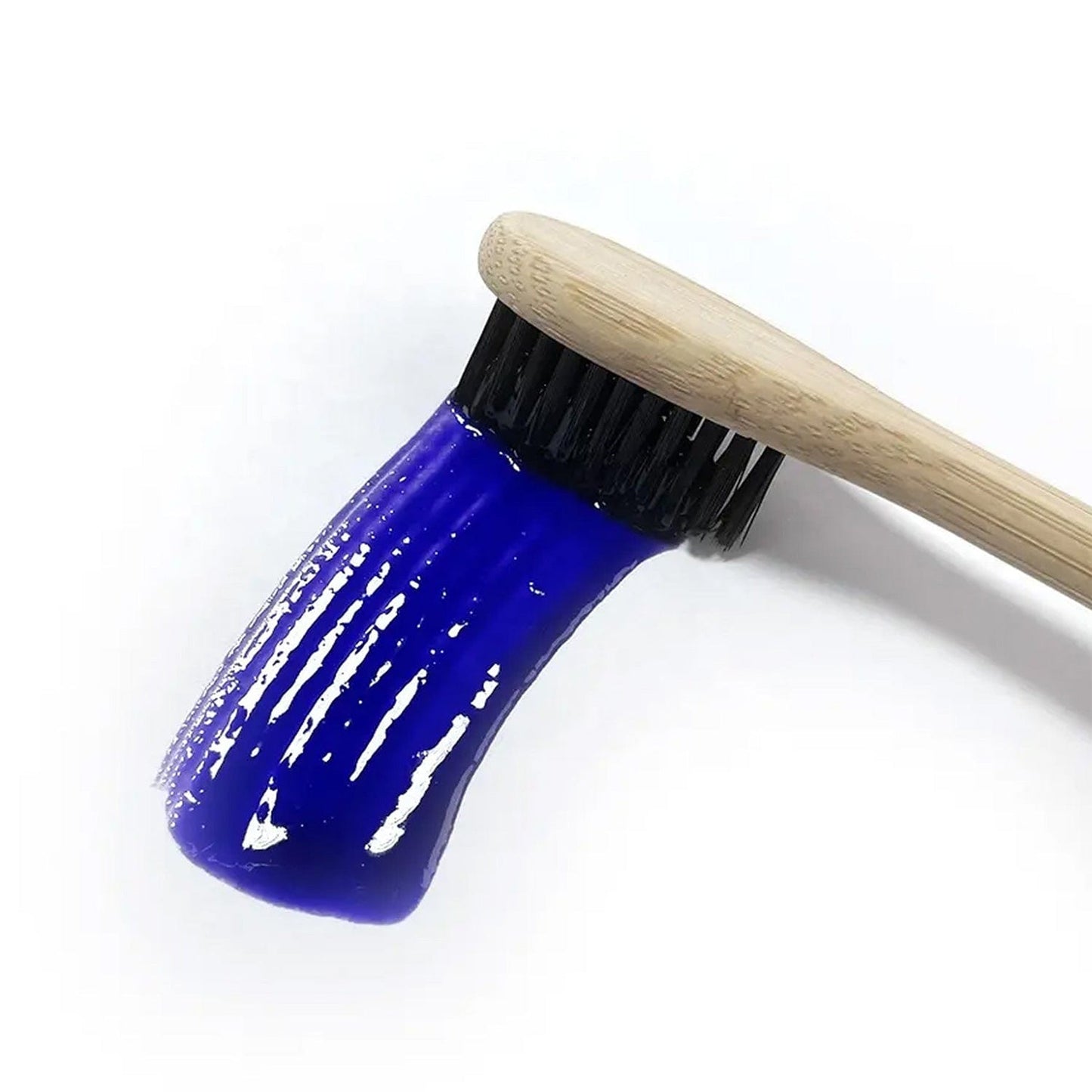 Nailing the Glow-Up:
Instant & Lasting Whitening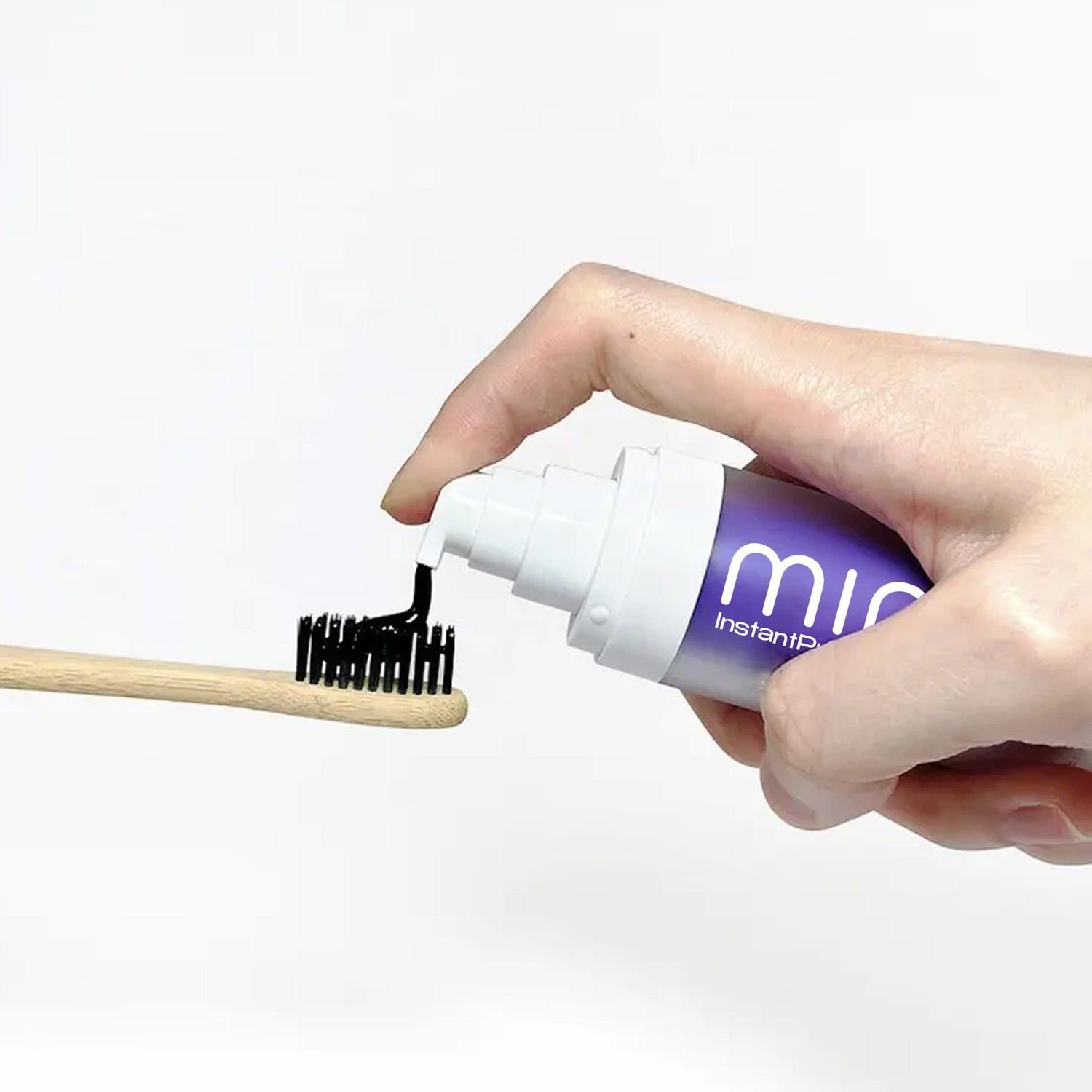 What Makes it Instant?
Did you know the color wheel is your secret weapon for a dazzling smile? By applying our perfect shade of purple, you can banish those pesky yellow undertones, unveiling teeth that are brilliantly white.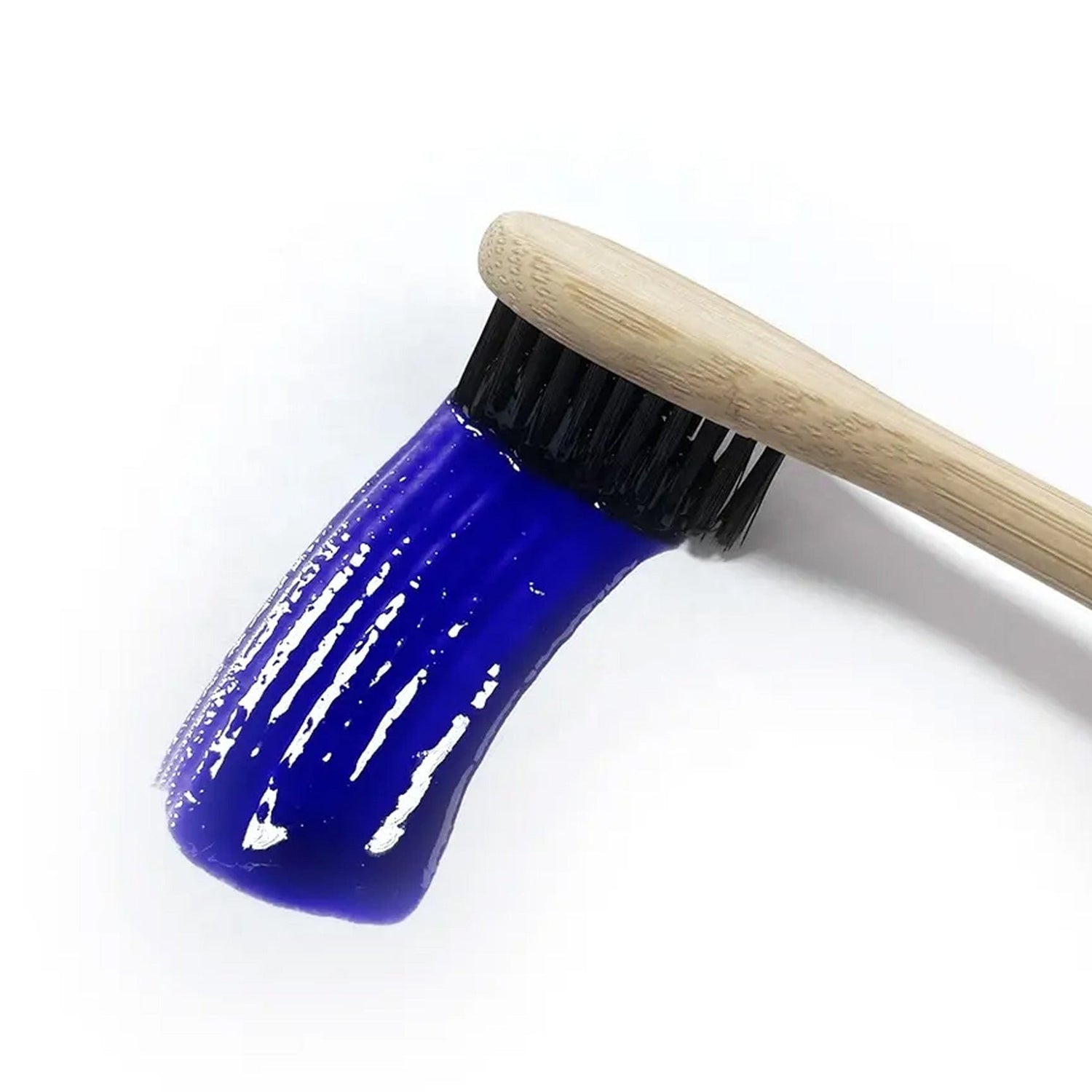 What Makes it Lasting?
nHAp, the tiny superhero in our InstantPurple™ toothpaste, works by remineralizing your teeth, smoothing out the surface and giving your pearly whites a long-lasting brighter appearance. It's like giving your teeth a mini makeover, resulting in a whiter, shinier smile.
join thousands of happy smiles!